Drum Wood Chipper | Drum Chipper for Sale
Drum wood chipper applies to the chipping of logs, processing residues (wood branches, slabs, slats, round wood cores, waste veneers, waste wood), non-wood material (bamboo, coconut shell, sugarcane, reed), etc. The small wood chips can be used as the biomass fuel, or raw material for making particleboard, medium density boards, fiberboard, and so on. The machine has the advantages of a wide range of applications, good quality of cutting wood chips, applicable diversified raw materials, safety and reliability, high production efficiency, simple and convenient operation & maintenance. Compared with the small wood chipper machine, the drum wood chipper is suitable for a larger production.
Wide raw materials of drum chipper
The drum wood chipper machine is suitable for chipping logs, branches, boards, waste veneers, bamboo, coconut shell, cotton stalks, and other non-wood fiber stems, and so on. And the final chips can be used as the fuel, or the material to make particleboard, fiberboard, non-wood wood board, and pulp, paper, etc.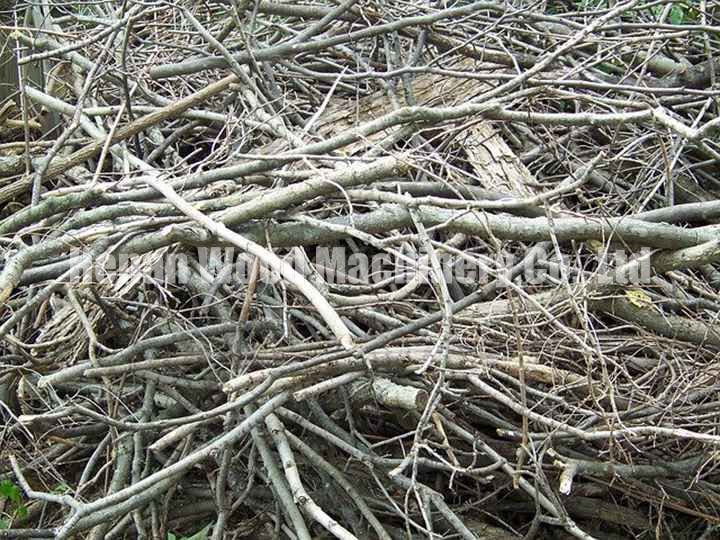 What are main components of drum wood chipper?
The drum-type wood chipper machine mainly consists of the machine body, feeding system, cutting system, hydraulic system, etc.
Its body is welded by a high-strength steel plate as the support foundation of the whole machine.
The feeding system mainly refers to four press rollers that can squeeze raw material into the machine body.
The cutting system is a rotary roll with cutters. Usually, double blades, four blades, and six blades are provided to choose. The more cutters, the working efficiency is higher. Generally, the four-blade type is the most high-cost performance.
The hydraulic system is equipped with a cylinder, making a stable working processes, and improving production output.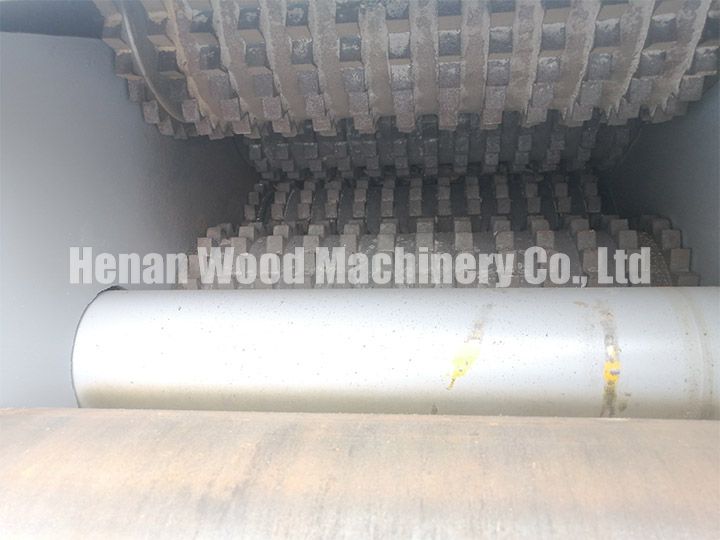 Working principle of drum chipper machine
Raw material, wood is pressed into the chipping system by four press rollers. When the wood reaches the rotor with blades, the rotor rotates with high speed and rotary blades cut the wood into chips. Then the wood chips will fall on the conveyor belt on the bottom of the machine through the sieving screen's holes. The big pieces will be cut again and again in the equipment until they can pass. Finally, the conveyor belt will transport the final materials out.
Video of wood drum chipper
The video shows the working process of a drum chipper machine and a display of various parts of the machine. If you are interested, welcome to subscribe to our YouTube channel.
What are the advantages of drum style wood chipper?
The design of blades device is special, which can make wood chips more regular. The blades are easy to replace.
The chipper is equiped with advanced structure, . You will get better wood chips if you first peel the wood with a wood peeler. Debarked wood chips are more profitable.
The drum chipper is suitable for many kinds of raw material and convent to operate and maintain.
Hydraulic system makes working process stably, improving output.
A variety of sieving screens are supplied for different sizes of wood chips.
We can offer different sizes of screen to meet customer's demand.
Support customization service is offered any time according to the specific requirements.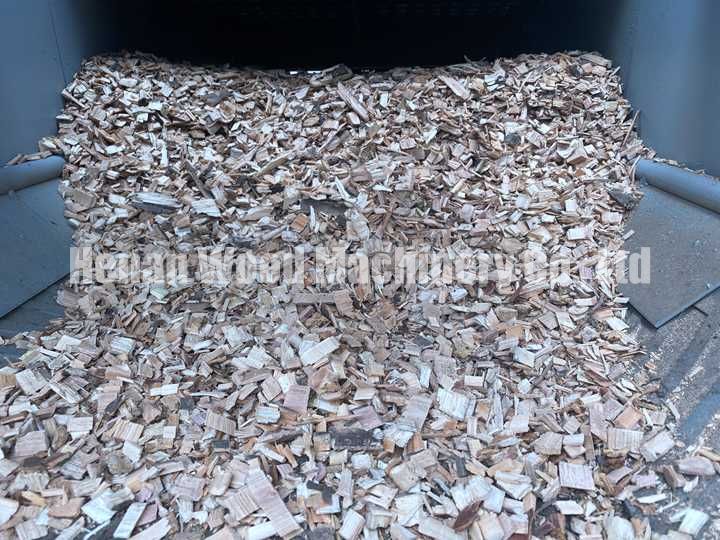 Technical data of drum chipper for wood
| | | |
| --- | --- | --- |
| Model | WD-DW218 | WD-DW216 |
| Knife Quantity | 2/4/6 | 2/4/6 |
| Feeding size | 300*680 mm | 230*500 mm |
| Capacity | 10-15 t/h | 5-8t/h |
| Raw material dimension | ≤300 mm | ≤230 mm |
| Wood chip size | 25 mm(adjustable) | 25 mm(adjustable) |
| Main power | 110kw | 55kw |
| Weight | 8600 kg | 5600 kg |
| Feeding inlet conveyor | 6 m | 6 m |
| Outlet conveyor | 8 m | 8 m |
| Size | 3105*2300*1650 mm | 2735*2200*1200 mm |
The size in the table means the dimension of one single chipper machine, not including conveying part. We equip machines with voltages over 22kw with control cabinets to ensure stable and safe electricity consumption.
Note about the machine parameters
Pay attention to the maximum size of raw material and other parameters for the two types. It is closely related to the running of the equipment. If there is no suitable model to meet your needs, you can contact us, and our professional staff will recommend you another suitable machine or customize the machine according to your actual needs.
What services can we provide for the drum wood chipper customer?
Pre-sale services:
24-hour online service. Send you photos and videos before shipment.
Project design, process design, suitable purchase program for your equipment.
Design and manufacture products based on your specific needs, to train your technical personnel.
Accompany with you to look around our factory, explaining the manufacture process of our machines and check the working performance of our machine.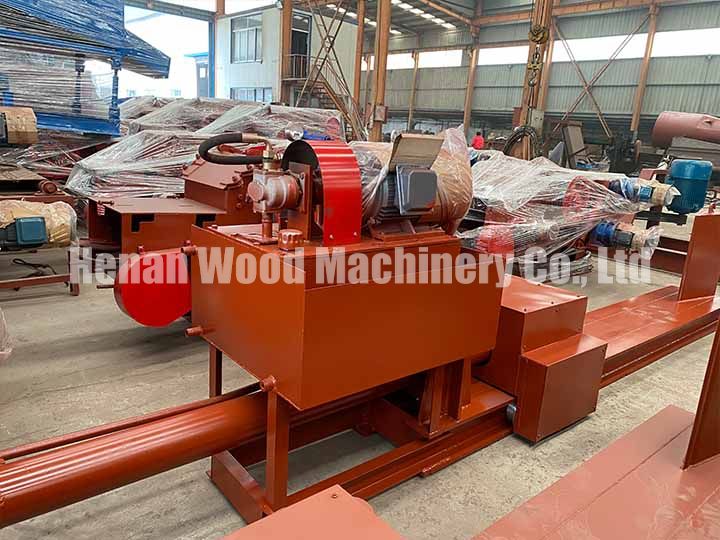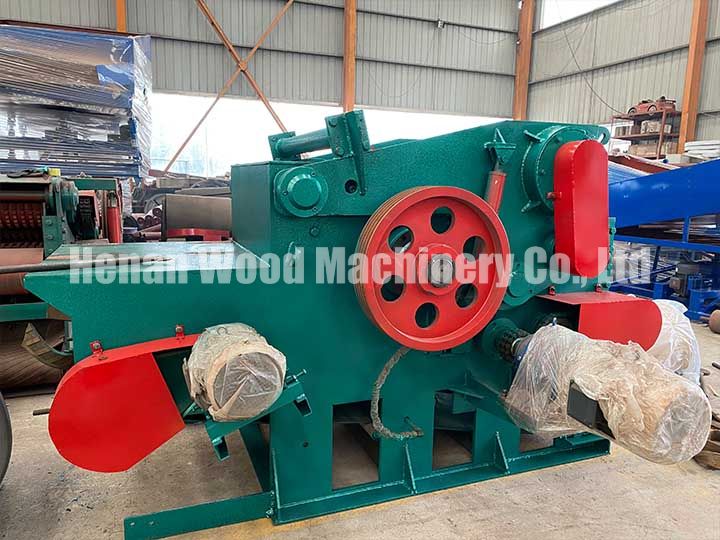 After sale services:
Training how to install and operate the drum chipper machine.
Engineers available to service machinery overseas.