Portable Lumber Sawmill | Small Mobile Sawmilling
| | |
| --- | --- |
| Model | WD-300 |
| Max sawing wood length | 4000mm |
| Max sawing wood diameter | 3000mm |
| Motor power | 7.5KW*2 |
| Dimension | 8000X1600X1600mm |
Sawmill series is a portable wood processing equipment specially designed for wood processing plants, farmers, and furniture factories. The portable lumber sawmill is to saw logs into boards. The processed boards have uniform thickness and are suitable for processing logs of various diameters. It can meet the daily needs of most wood processing plants. The wood boards can be processed into wood chips or wood shavings. They can also be sold to furniture factories and processing plants.
Classification of lumber saws
In order to meet the needs of different customers, WOOD machinery has developed and produced three different portable lumber sawmills, which are small sliding table saws, vertical band saws and horizontal band saw. Welcome to consult us or leave your question on our website.
Raw materials of portable lumber sawmill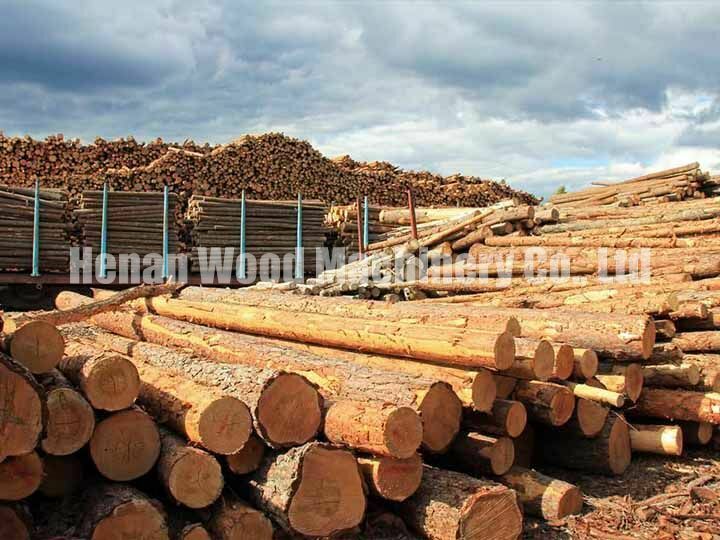 Portable lumber sawmills are suitable for most woods on the market, such as pine, eucalyptus, poplar, etc. They are also suitable for the opening of square wood. The wood mobile saw is a piece of necessary cutting equipment for furniture factories and wood processing factories. There will be some differences in the size of wood processed by different wood saws. For details, please refer to the parameter table.
Small log sliding table saws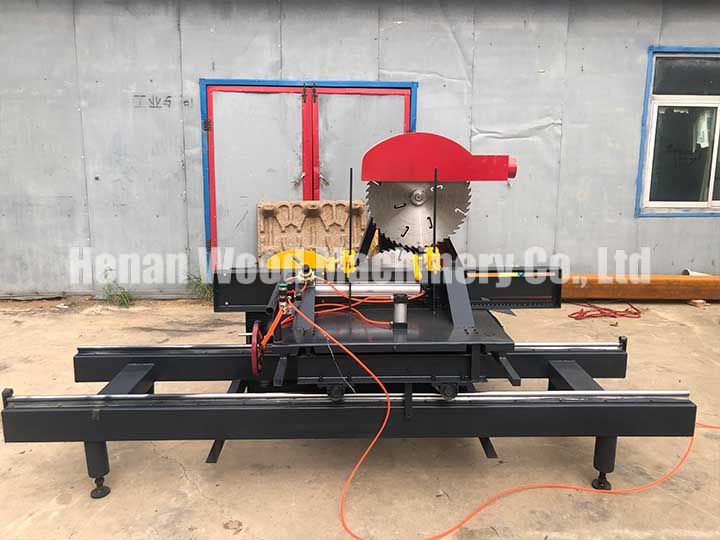 Wood sliding table saw introduction
The lumber table saw is one of high-quality equipment for wood processing, which adopts a large diameter alloy saw blade, which is suitable for all kinds of wood such as new and old hardwood, square wood, round wood, and so on. The sliding table saw is easy to operate, and simple daily maintenance can ensure that the processed products are smooth and flat.
Features of mobile saws
The portable lumber sawmill is small in size and easy to move.
The lumber saw is formed in one piece, no installation is required, and customers will not have installation troubles.
The portable lumber sawmill can be additionally equipped with an infrared device, which can cut the log straighter.
The thickness of the small sliding table can be adjusted to meet the needs of different sizes.
It is an ideal product for the log processing industry at home and abroad for simple operation and high production efficiency,
Details of sliding table saws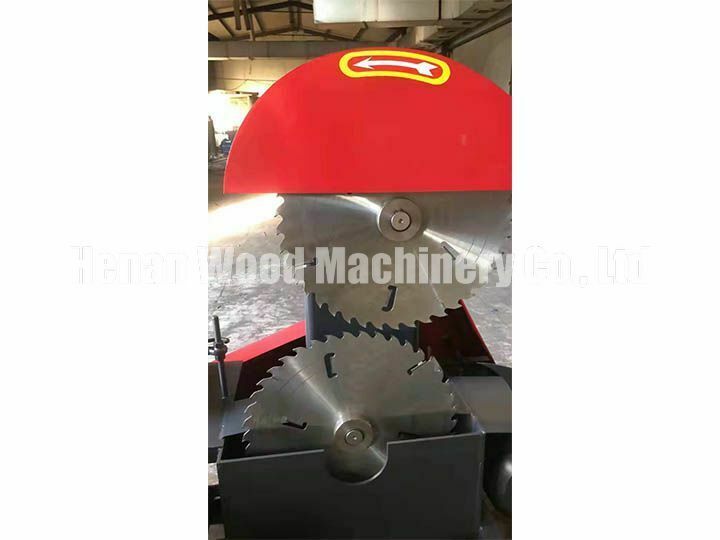 The two saw blades are made of ultra-thin alloy material with high toughness and long service life.
The edge of the saw blades is very sharp and makes little noise when cutting wood.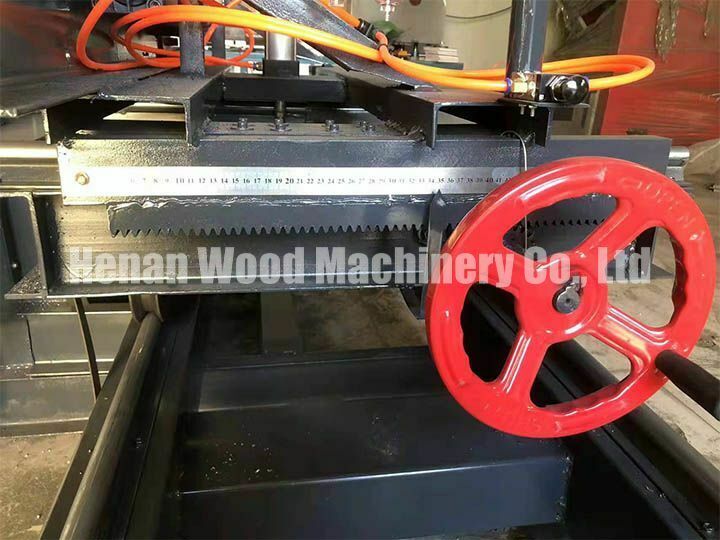 The adjustment wheel is ergonomic, Rotate the adjustment wheel, you can adjust the thickness of the wood chips easily.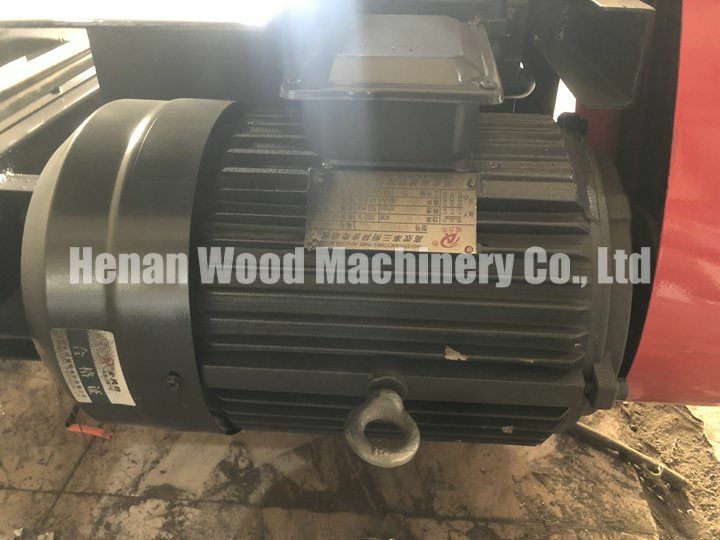 The motor of portable lumber sawmill rotates fast and has a long service life, which will help the lumber sawmill run more smoothly.
Parameters of sliding table saws
Model
WD-300
WD-400
WD-500
Max sawing wood length
4000mm
4000mm
4000mm
Max sawing wood diameter
3000mm
4000mm
5000mm
Motor power
7.5KW*2
11+7.5kw
11KW*2
Dimension
8000X1600X1600mm
8000X1600X1600mm
8000X1600X1600mm
The portable lumber sawmill models are named according to the diameter of the wood that can be processed, the larger the model, the larger the diameter of the wood that can be processed.
The sliding table saws are equipped with two motors, which control two alloys saw blades respectively. The larger the model, the greater the power of the saw blade.
Video of mobile sliding table saws
Vertical log band saw
Brief discription
This vertical lumber sawmill is mainly suitable for large and medium-sized logs with large output. It can saw logs into boards of different specifications. It has high production efficiency and stable work. It is used in conjunction with moving rails. It can be moved back and forth on the rail through the device for loading wood. Save manpower, improve production efficiency, and ensure product quality.
Vertical band saw structure
The vertical portable lumber sawmill is used in conjunction with the moving track. The wood-loading device moves back and forth on the track. The moving speed is set by electric or numerical control, and there is an automatic wood turning device, which saves a lot of manpower. There is a device for fixing wood on the movable shelf, and there are three choices of manual, pneumatic and hydraulic.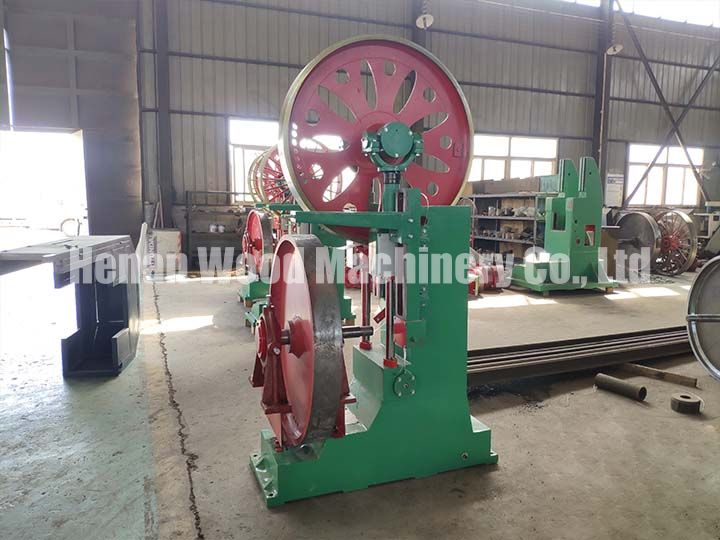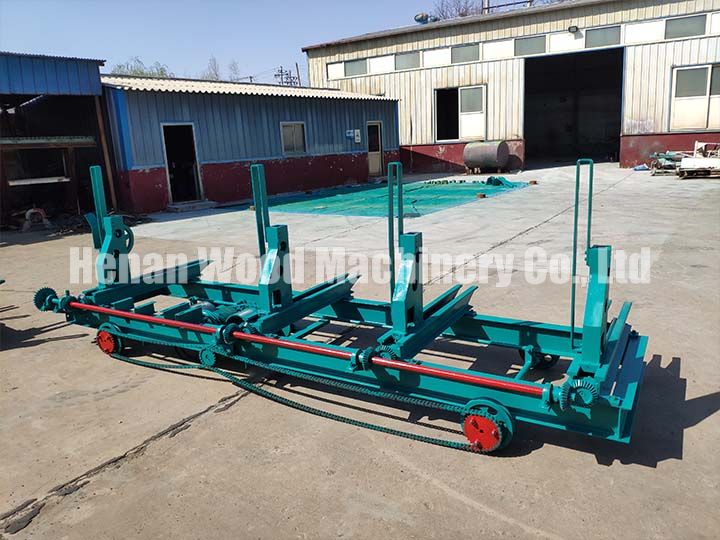 Features of vertical band saw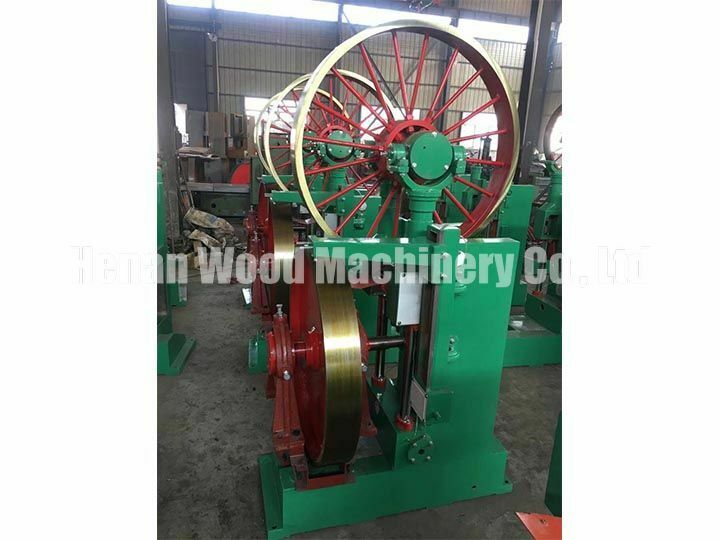 Steel wheels of portable lumber sawmill are more durable and wear-resistant than ordinary materials.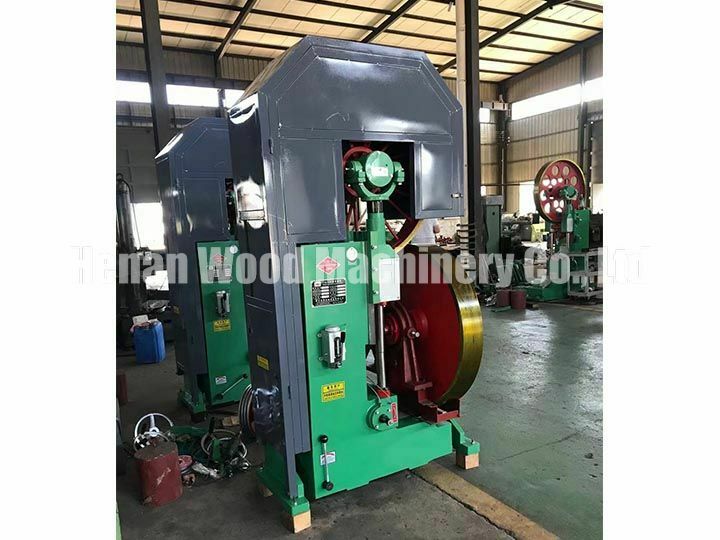 The saw blade is wrapped with a high-quality shield, which can protect the band saw from dust and water. Meanwhile, it can also protect the safety of the staff.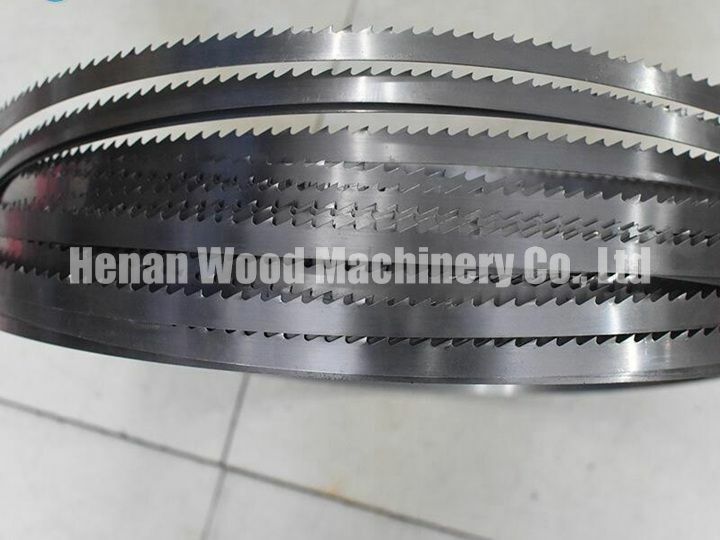 The saw blade is made of alloy, which is sharp and wear-resistant, and the cut wood is flat and smooth.
Vertical band saw precautions for use
What should we pay attention to in the process of using wood sawmills? How to extend the service life of woodworking band saw machines? WOOD Machinery will bring you some precautions for use. For example, the saw blade of the vertical log saw will become dull after a period of use, and the work efficiency will decrease. At this time, the saw blade needs to be sharpened again with the help of a gear grinder. After grinding 4 to 5 times, the saw blade will become very thin and cannot be used continuously, and a new saw blade needs to be replaced in time.
Parameters of vertical band saw
| | | |
| --- | --- | --- |
| Model | WD-S3000 | WD-S5000 |
| Saw wheel diameter | 1600mm | 1250mm |
| Max sawing wood diameter | 800mm | 1000mm |
| Motor power | 30KW | 45KW |
| Sawing thickness setting | CNC | CNC |
| wood clamping model | Electric | Hydraulic |
| Max sawing wood length | 4000mm | 6000mm |
| The length of the track | 10M | 18M |
| Weight | 5000KG | 10000KG |
Video of vertical lumber band sawmill
Horizontal lumber sawmilling
Horizontal lumber saw indroduction
The horizontal woodworking band saw machine is a device with a saw blade that moves back and forth, and the wood is fixed. It is generally suitable for very large and inconvenient lifting wood, or the diameter of the log exceeds 1.5 meters, reaching a size of two meters. wood. Horizontal band saws are highly automated and easy to install, suitable for large wood processing plants.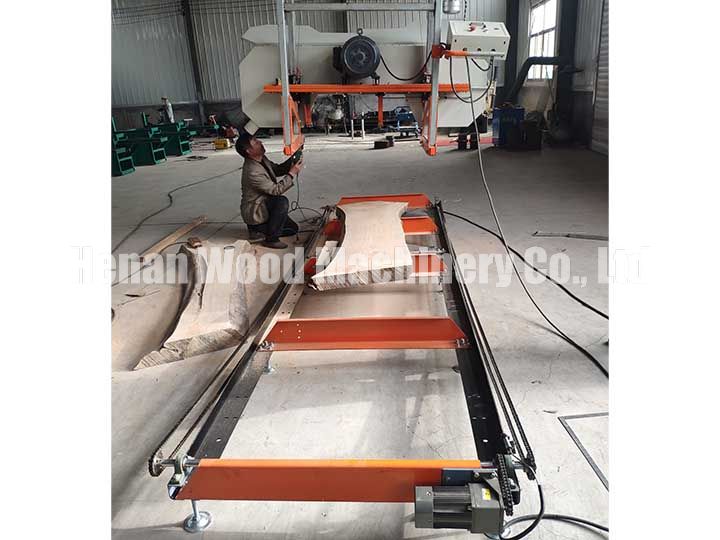 Structure of horizontal mobile saw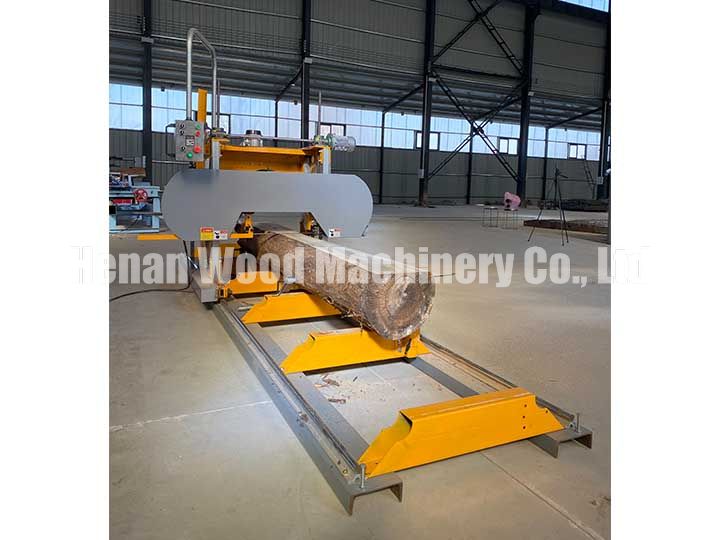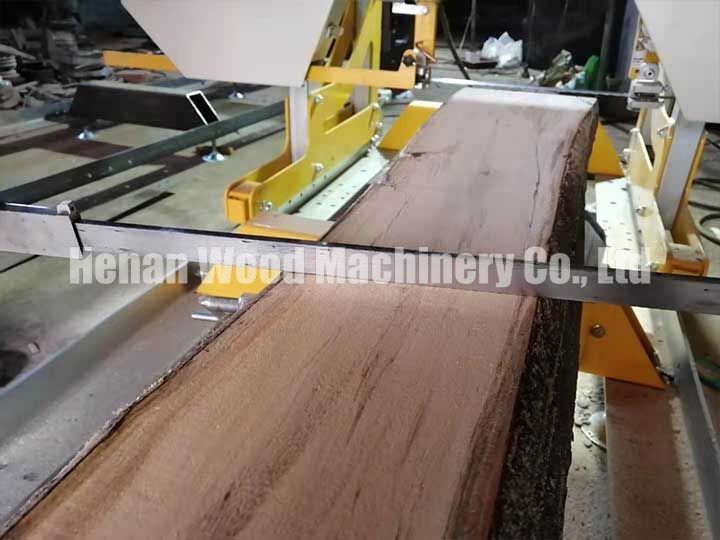 Precautions of horizontal log sawmill
It should be noted that we must control the accuracy of the saw blade and adjust the tightness of the saw blade so as not to cause it to shake up and down, which will affect the accuracy and precision of the tree. We must ensure that each wood board is straight and smooth.
Parameters of mobile saw
| | | |
| --- | --- | --- |
| Model | WD-1500 | WD-2500 |
| Saw wheel diameter | 1000mm | 1070mm |
| Max sawing wood diameter | 1500mm | 2500mm |
| Motor power | 37KW | 55KW |
| Sawing thickness setting | 350mm | 450mm |
| Max sawing wood length | 6000mm | 6000mm |
| Weight | 4500kg | 5500kg |
The horizontal band saw can cut large wood with a maximum diameter of 2500mm, which is the largest of the three types of saws.
Video of horizontal log sawmill